Residential & Commercial
Roofing and Exteriors
Roof Repairs & Emergencies
New Roof Installations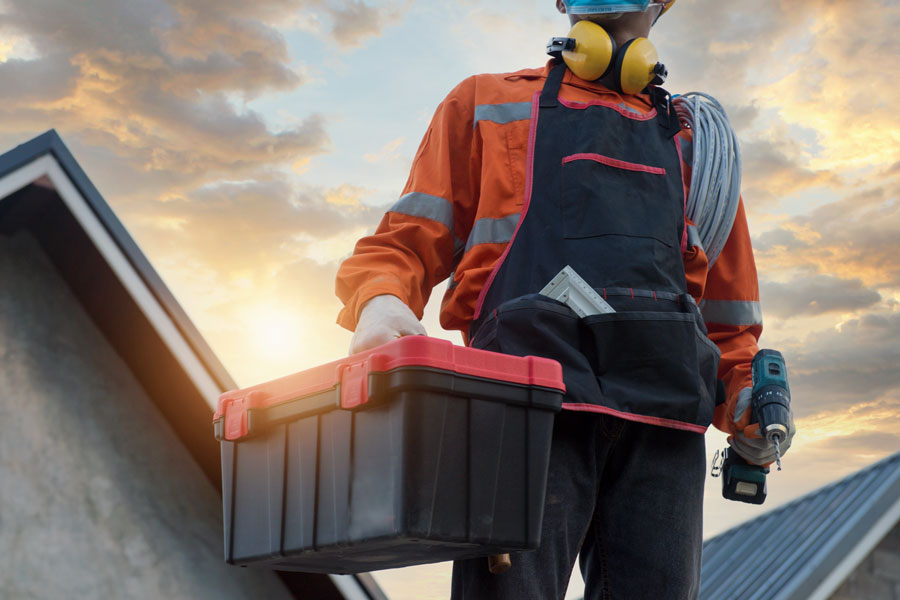 Let the experts at TN Roof Pros & Exteriors conduct a FREE roof inspection and provide you with an accurate roof damage evaluation. It is important to contact us before contacting the insurance company to help determine your roofing needs.
Our goal is to restore your home or business as quickly as possible with as little disruption as possible. If, in fact, you do have damage to warrant insurance involvement, we will help you throughout the entire claims process.
COMPLETE ROOF EVALUATION:
Roof & Shingle Inspection
Gutters and Downspouts
Fascia Boards
Decking
CLAIM SUPPORT
Helping you file your roof insurance claim
Meeting your insurance adjuster on-site to ensure all roof damage is covered
Warning Signs of Roof Damage
A variety of factors can cause damage to your roof. Knowing the signs of roof damage can help you fix minor roof problems before they become serious and require extensive repairs.​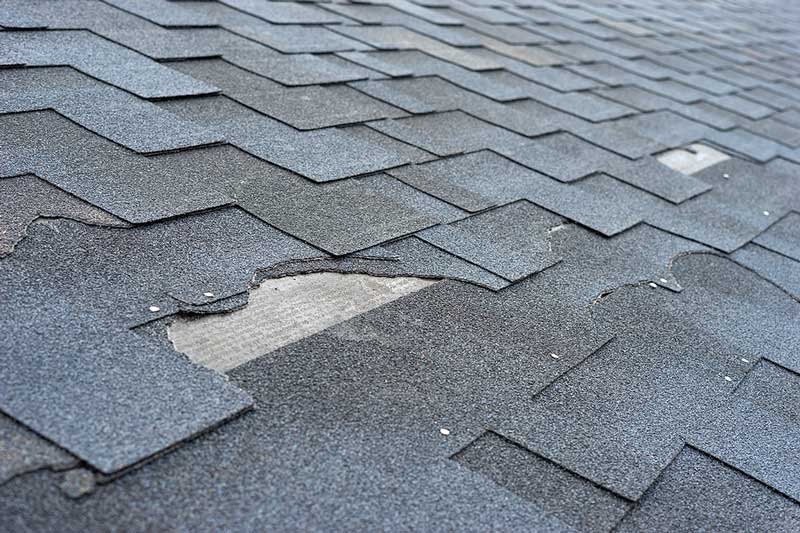 Missing Shingles
Caused by improper fastening
Exposure to high winds
Age of shingles
Extreme weather conditions
Buckling
Caused by hot air from attic forcing shingles to buckle away from the frame
Improper ventilation
Movement of the deck
Curling
Caused by water absorption (in wood or fiber-reinforced shake)
Ventilation issues
Lack of back coating
Rotting
Caused by absorption of moisture by the mat
Common problem with organic-based shingles
Poor ventilation in attic
Improperly vented bathrooms, kitchen and dryer exhaust
Can be hiding more severe problems under shingles where water can do damage to rafters and ceilings
Algae Growth
Caused by growth of airbourne algae
Occurs most often in warm, humid climates such as the southeast United States
Shingles unable to deflect UV rays and heat away from roof and attic will become hot which will raise air conditioning costs
Blistering or Bubbling
Caused by moisture in the shingle
Occurs when ventillation is inadequate
Damaged Flashing
Caused by improper installation/sealing
Drying and cracking on an old roof
Dented by improper nailing
Settling of the structure
Age
Extreme weather conditions
Missing Granules
Age can cause the top layer of protective granuels to wear away
Extreme weather conditions
Old shingles become fragile and brittle
Large amounts of granules in your rain gutters (new roofs will have granuel loss at first)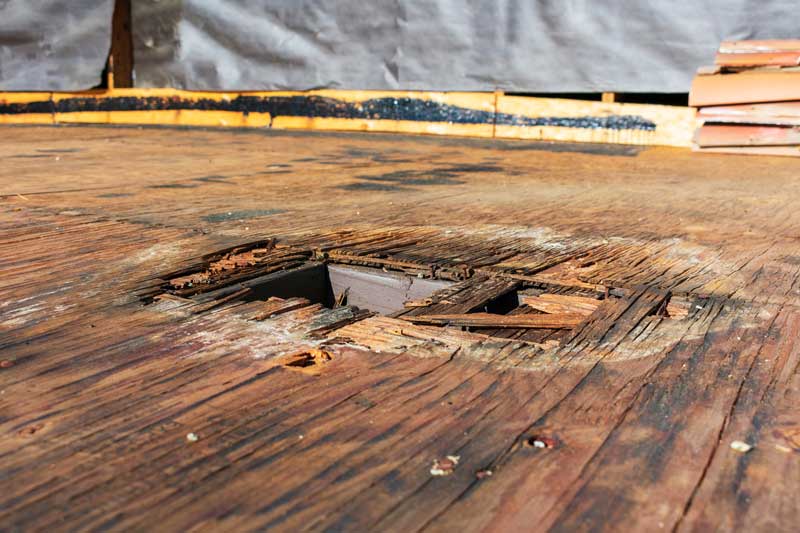 Inside Warning Signs of Roof Damage
There are many warning signs that you can look for inside your home which can indicate the need for a new roof or for a complete roof inspection.
Sagging Decking Between Rafters
Sagging or deteriorating rafters require replacement when a new roof is installed.
Light
Light that shines from the outside that can be seen through the roof.
Signs of leaking in the attic
Dark spots in the wood, especially around vents, chimneys, and other holes to the roof.
Test dark spots in the wood to see if they are wet/damp or are simply knot holes or old leaks. If the spot is still wet, or if it is soft (test with a screwdriver), the spot is a current problem. If the spot is dry and hard, it is most likely an old problem that has been fixed.
Water stains, or sagging ceilings, usually a sign of water damage, could be due to an active leak in the roof or to condensation caused by poor roof ventilation.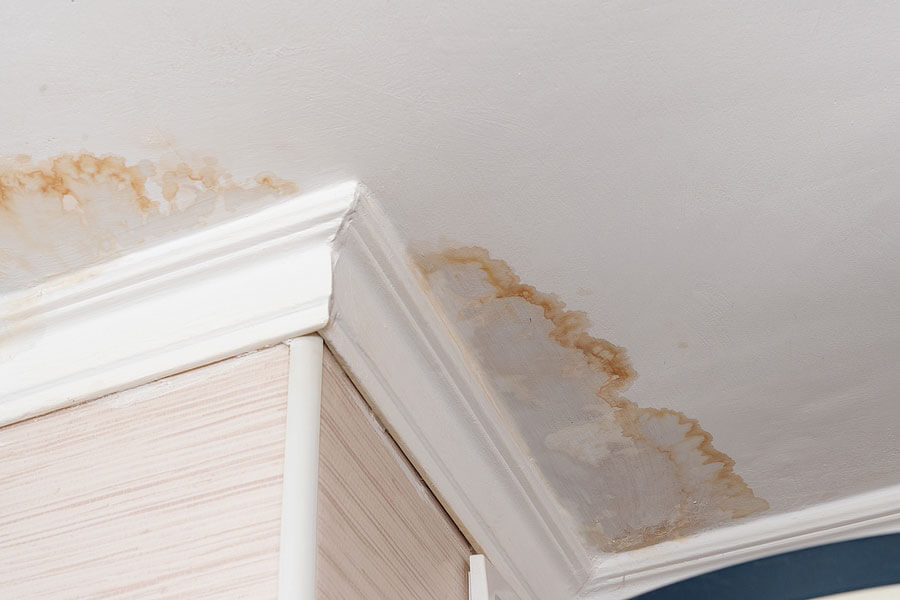 "I can't say enough about these guys, especially the owner Rob Hill. He was very courteous and knowledgeable. They did a great job with my roof and were here when they said they would be. If I could give more than 5 stars, I certainly would."
Judy Richardson
"These guys were awesome! They respected my social distancing. They were polite, professional, and competent. From the at-home inspection with our insurance adjuster, to the in-home roof shingle consultation, and the crew showing up on-time with the entire area being cleaned up, dumpster removed immediately upon completion made the entire process completely refreshing. If you need an insurance replacement or roof repair, this company will provide you professional service beyond expectations. I recommend them highly!"
Sarah Guffey
"TN replaced my roof and I have to say it was a good experience. I was nervous about the entire process but they walked me through it, dealt with the insurance people and made the whole process easy on me. I left for work one day and came home and had a new roof! They cleaned the area up and you would never have known they were there! After watching a neighbors roof take weeks – I was worried but with TN Roof Pros I didn't need to worry! I would recommend them (and do all the time) and would use them again!"
Debbie Owens
Call or email TN Roof Pros & Exteriors to schedule your FREE ROOF INSPECTION.